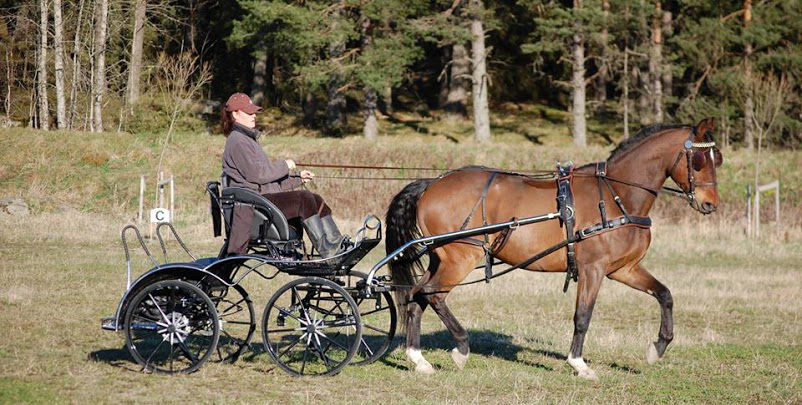 Welcome to Kutzmann Carriages. Manufacturer and designers of the finest quality Horse Drawn Vehicles for Marathon, Three Phase Competition and Pleasure Driving.
All carriages are built individually to customer requirements. Therefore, select the carriage that is required and choose from the lists of accessories and options for that carriage.
If  something different is needed please feel free to let us know and we will endeavour to supply it.
 Many of the singles carriages can be supplied with poles for pairs and many of the pairs carriages come with a 'U' shaft for a single horse or pony.
Chassis are powder coated (this is harder and thicker than the ordinary spray paints most manufacturers use) and colours can be chosen from the RAL colour chart. This is available to view on the internet at www.RALcolour.com 
All carriages are fitted with stainless steel brake discs on the rear as standard.
Extendable axles are available for most carriages for Three Phase Competition.
Competition Carriages meet the minimum weight requirement to British Carriage Driving Standards.
All four wheel vehicles are fitted with roller bearing turntables for safety and reliability.
At the foot of each carriage page are a selection of pictures of carriages built for customers. Please "click" on a picture to view a larger image. To return to the page please "click" on the larger image.
All prices exclude V.A.T.
Delivery is available within mainland U.K. with the first 150miles free.