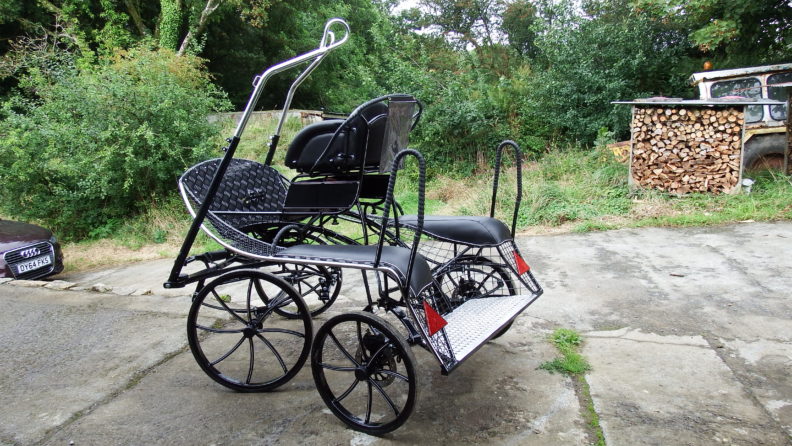 SAVE £300. New Hanna Cob 3 Phase Competition Carriage. Suit 13.2 to 14.3hh. NEW. £3548 (Normally £3809)+ VAT
One of the world's lightest competition carriage designs but built to last. Very rugged. £3548 + VAT with free mainland UK delivery.
Suits 13.2 to 14.3hh.
This carriage has the following Specifications;
Hard Rubber Tyres
Extendable Rear Axle.
Stainless Steel Side Pipe
Turntable Brake
Stainless Steel Competition Eye Shaft Tips.
Curved Spokes
Rear Stainless Disc Brakes with parking valve.
Independant Shafts
Single Wedge Drivers seat with forwards and backwards adjustment.
Flat rear marathon seats.
3 Point spring system in front and full eliptical springs in the rear.
Tags: Suits 13.2 to 14.3hh, Weight 158Kg