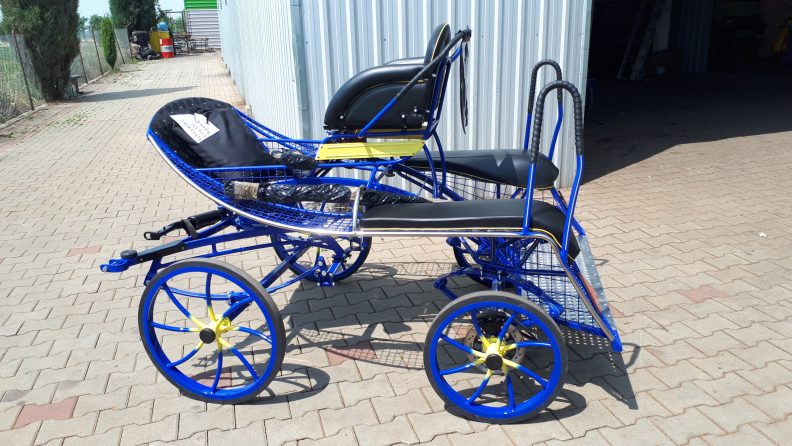 SAVE £593 New Hanna Pony Single Marathon 3 Phase Competition Carriage New £3950 (Normally £4543)+ VAT
PRE-PRICE INCREASE STOCK
Hanna Pony 3 Phase Marathon Carriage for ponies 12 to 14hh. New. Immediately available for free delivery to mainland UK
This carriage is equipped with the following;
Extending rear axle,
Dual Action front suspension,
Hard competition tyres,
Turntable Brake,
Competition eye tips,
Stainless Steel Side Rails,
Whip Holder
Competition Turntable Bearing.
Carriage Cover
Matching Piping on the upholstery.
Suspension is Dual Action 3 point semi-elliptical front and elliptical rear springs. Provides ruggedness and stability for rough ground and obstacles.
One of our lightest and most popular carriages available.
Tags: Suit 12 to 14hh, Weight 140Kg