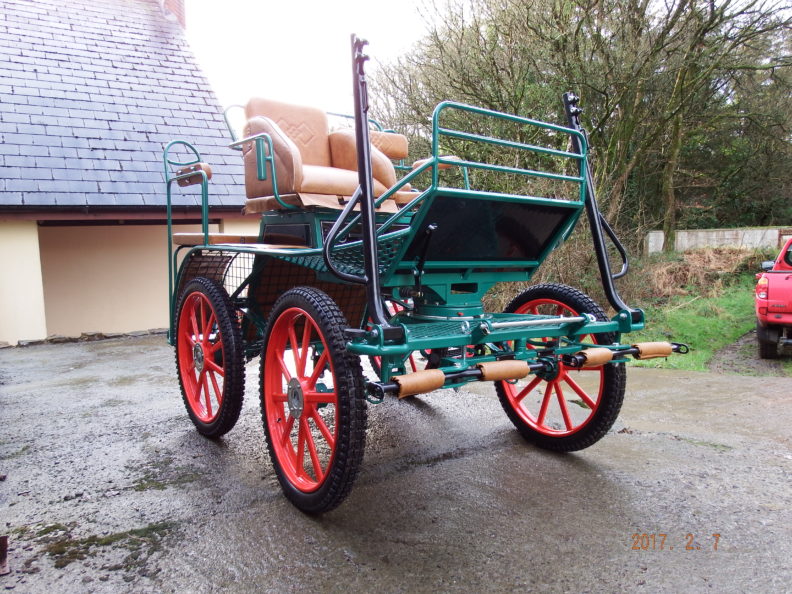 HL2 Single and Pairs Carriage. Suit 14.2 to 16.2hh. Used but nearly new. Only £2200 no VAT .Private sale.
This is a private sale. For details and enquiries phone 07791 628143. Real bargain at £2200, would cost £3500 new. It's only 12 months old and is equipped for Single or Pair driving.
It has a Carriage Cover
Thin Flat Spokes
Independant Competition Eye Shaft
Swingle Equaliser
Rear Brakes with Stainless Discs and parking Valve.
Pole and swingles for pair.