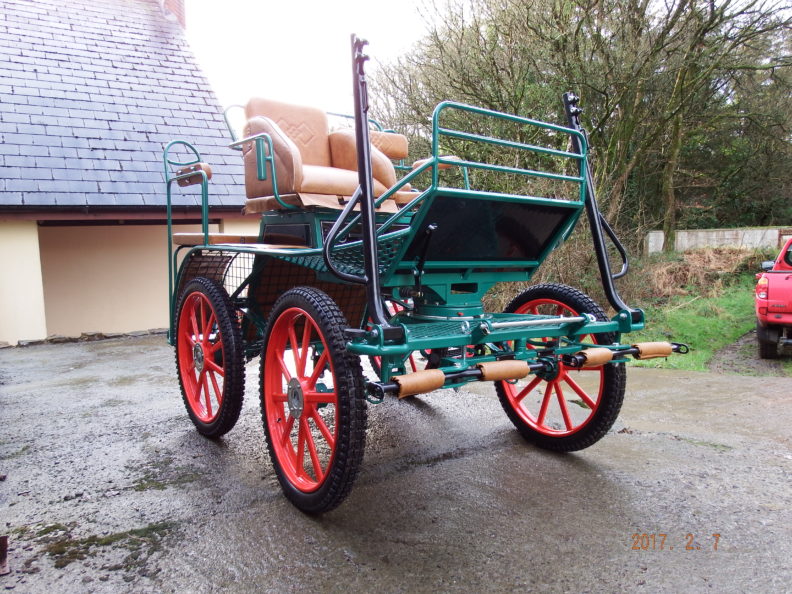 HL2 Single and Pairs Carriage. Suit 14.2 to 16.2hh. Used but nearly new. SOLD
SOLD It is equipped for Single or Pair driving.
It has a Carriage Cover
Thin Flat Spokes
Independant Competition Eye Shaft
Swingle Equaliser
Rear Brakes with Stainless Discs and parking Valve.
Pole and swingles for pair.