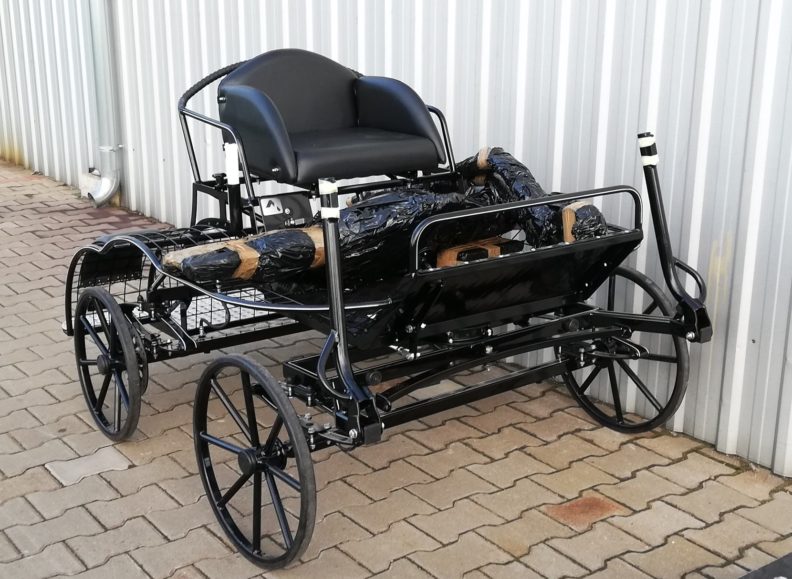 Save £200. New Squirrel Pairs or single version for up 9.2hh Ponies. Only £3326 + VAT Only 95Kg
The Squirrel is a  very lightweight competition carriage suitable for very small ponies up to 9.2hh. Comes complete with rubber torsion suspended pole for a pair and independant shafts with competition-eye tips for a single.
Can be used for indoor, one-day and evolution trials events or Scurry and Trials competitions.