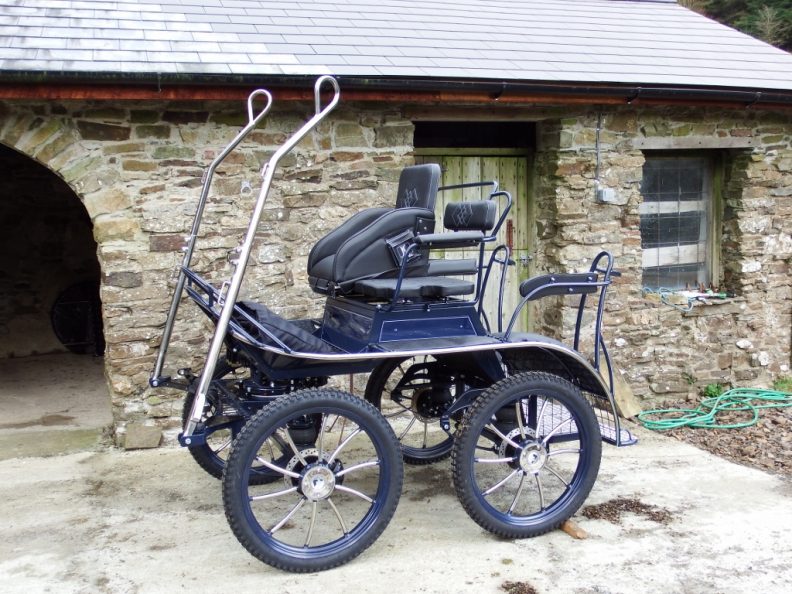 SAVE £655 Sportive Horse Exercise and Pleasure Driving carriage. With Hard Tyres and Pneumatic Tyres. Ex Demo. Suit 15 to 17hh. £4900 plus VAT
Top of the range sports and pleasure driving vehicle. The wheels are four stud so easy to change in minutes. One set of Pneumatic Wheels for pleasure driving and a set of Hard Rubber Wheels for Competition.
This carriage is extremely comfortable with following details;
Air Suspension
Brakes front and rear.
Turntable Brake
Extendable Axle
Pneumatic Tyres AND Hard Rubber on Quick Change Wheels.
Wedge Seat with flat groom seat on the left. Wedge will slide to centre and flat seat folds.
Removeable back-rests on rear marathon seats.
Stainless Shafts with Competition Eye tips.
Stainless Wheel Spokes.
Stainless Side Pipe
Footwell sides in plate with rubber cover.
Carriage Cover
Decorative Stitching on Upholstery.
.