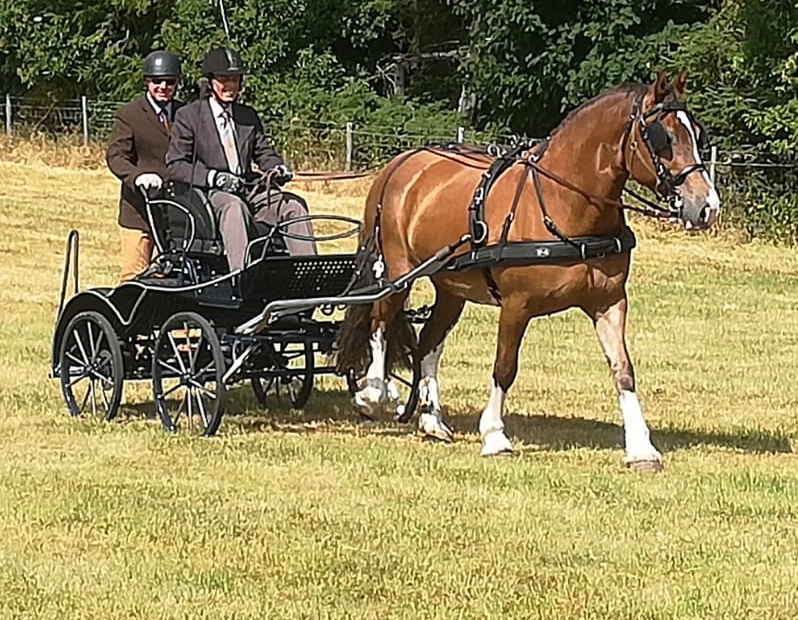 Let me introduce myself.
My name is Peter Phillips and I am a retired engineer. My wife and I have been driving carriages for many years. I also compete in carriage driving trials of several disciplines.
I first came across Kutzmann Carriages when I took a trip to Poland in search of some new carriages for myself for pleasure and competition driving that would come up to the standards that I require.
I visited a number of factories with which I was not very impressed until I found Kutzmann's. They impressed me with the quality of their work and the extent of their expertise. I was so impressed that I became their U.K. Agent and can now offer you their carriages to your specification delivered to your door.
Information about KUTZMANN company.
The KUTZMANN company is a small German  family business which has 2 branches. Production is located in Gola Wasoska, they also have a store in Gora.
Despite the small size of the company they are growing and successfully compete in the international market.
The owner of the company, Simon together with his two sons Marek and Maciej manage the whole  production process.
The company employs 25 to 30 people with an annual production of about 300 carriages a year.
Small size and modern machines allow a flexible response to the current turmoil in the global economy.
They are available to do large quantity orders as well as individual projects.
Safe and modern carriages is their target.
The carriages are easy to service.
In the manufacturing process they use proven technologies as well as the latest innovations and science.
The Range of Carriages.
KUTZMANN produce two wheeler and four wheeler carriages for pleasure driving, competition, show and commercial activities.
The carriages are available in a range of sizes to suit Shetlands and Welsh Section "A"s to Shire Horses.
Trade Conditions