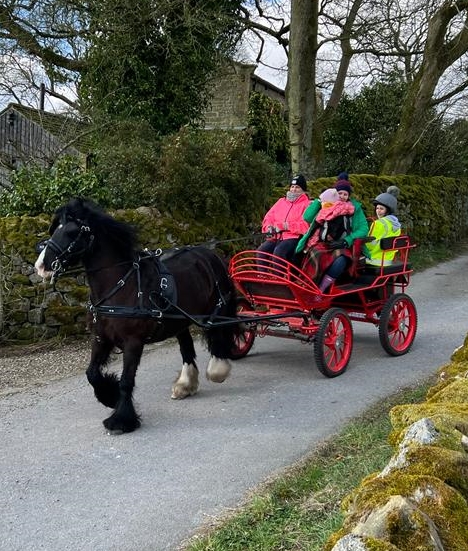 Lepus Pony for 14.2hh Upwards Single or 13.2hh pair. Almost new. £3300 no VAT. Private Sale.
Lepus Pony Single and Pair Carriage. Very little used. £3300 no VAT
Very good condition and only used a few times. Second Hand private sale. Very good value for an as new carriage. Suits 14.2 and over as a single and comes with an unused pole for a pair about 13.2hh. Pneumatic Tyres, very comfortable ride. Independent shafts and rear axle brakes with stainless discs.
Picture shows a 14.1hh in the shafts.
Contact seller direct; Linda on 07771701210