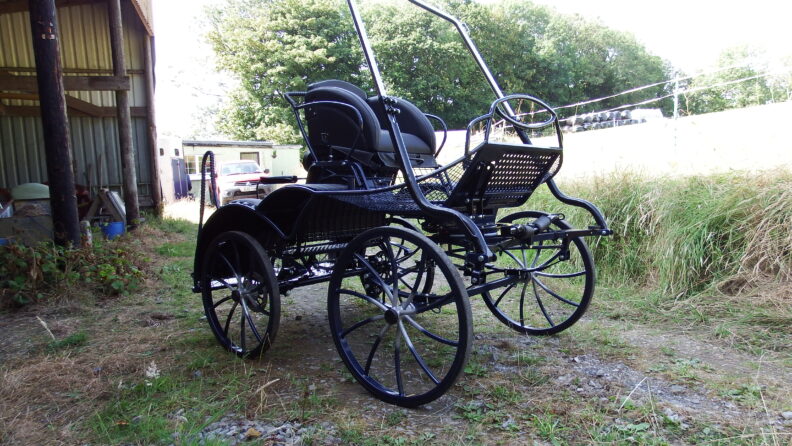 New Fox 4 Competition Carriage. Suit up to 15hh. £4510 plus VAT.
Beautiful Fox 4 Competition Carriage with extending axle, turntable brake, dickey seat and many other features. Suits up to 15hh. Delivery to mainland U.K. only.
Specifications;
Turntable Brake,
Extending Axle,
Dickey Seat,
Stainless Competition Eye Shaft Tips
3 Point spring front and elliptical rear springs.
Kutzmann Patented Anti- Roll rear axle.
Hydraulic Rear Brakes with stainless discs.
Carriage Cover
Decorative Stitching on upholstery.
Tags: Suits up to 15hh